Because of the COVID-19 outbreak, the community has had to continuously reinvent our most basic systems and routines, including schooling. Anyone else appreciating teachers more and more everyday?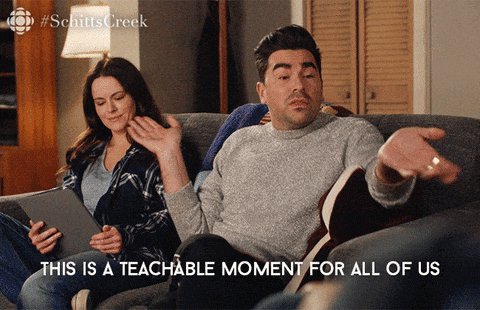 Educating children when they aren't in their typical classroom setting can be tricky, especially if you don't have a background as an educator. Adding this responsibility to working from home or tending to daily responsibilities can make this task seem better suited for superman than a parent.

But, have no fear – the community has your back. Here's a list of resources to keep kids educated and entertained while at home, from crafts coinciding with history lessons to virtual field trips.

Charleston Recreation Department
○ The city's Recreation Department is sharing daily virtual recreation activities that can be done at home.
○ Activities are offered for all ages and include ideas, crafts, videos, educational opportunities, fitness classes, games, and more.
Find the offerings on the department's website or Facebook page.

CPD Birthday Celebrations
○ The Charleston Police Department has been dispatching officers to visit children on their birthdays and give them a surprise birthday gift bag. If your child has a birthday coming up + you would like a visit from CPD, send them a message on Facebook.

Virtual Toy Shopping
○ Go on a shopping spree through this virtual tour of Wonder Works Toys. Phone orders are accepted by calling 843-849-6757 from 10 a.m.-5 p.m. daily. Curbside pickup + no-touch porch delivery available. Curated item selection available here.

Virtual History Tours
○ Hosted by Bulldog Tours.
○ Free
○ 2 p.m. daily, on Facebook Live; New location every day
○ Ghost story tours on Fridays + Saturdays at 8 p.m. (PG-13)

Word Games
○ Charleston Weekender is offering family friendly word games.
○ Activities are sold online for $1 each, but can be accessed free for CHStoday or Charleston Weekender subscribers here.

The Front Steps Project
○ King and Fields is offering free porch-front family photos (from a safe distance). Donations to Children's Museum of the Lowcountry are encouraged. Details here.

Craft and virtual party kits
○ AR Workshop in Mount Pleasant is offering DIY craft kits and virtual party kits.
○ Kits can be ordered for pick-up at the store or can be shipped directly to your home.
○ Recommended for both kids and adults.

Redux's Family Fridays
○ Hosted by Redux Contemporary Art Center and Mia Loia.
○ Hosted live Fridays at 1 p.m. on the Redux Facebook page.
○ All previous activity videos will remain available following the live stream to watch later.
Coronavirus
○ On Sunday, DHEC announced 237 new cases of the novel coronavirus and eight additional deaths in SC. That brings the total number of cases in SC of COVID-19 to 5,490, and the total deaths to 174.

○ As of Friday, DHEC estimates that 73% of coronavirus patients have recovered from the virus, while 27% remain sick. DHEC will be updating recovery numbers on its website every Tuesday + Friday.

○ On Sunday, 1.3 million surgical face masks were delivered from China to South Carolina by a Boeing Dreamlifter. The Personal Protection Equipment (PPE) will be distributed to healthcare workers across the state – 10,000 of which are going to MUSC Health. (The State)

○ Benefitfocus has activated the next phase of its "For You" initiative that supports employees of customers who have lost their jobs amid the pandemic. Its newly launched website, "Benefitplace", offers a variety of affordable individual + family health plans for employees who have been offered COBRA by their employers and are seeking lower-cost alternatives, as well as a variety of other products and services to support displaced workers. Learn more here.

○ On Friday, the President signed a new $500 billion infusion of relief spending to help support small businesses, banks + hospitals across the country. The bill passed Congress almost unanimously and allocates an additional $250 billion to replenish PPP loans, as well as $60 billion for additional small business disaster funds. (WCSC)

○ Walmart recently announced that by the end of May, the company plans to have hired 15,000+ new associates at stores across America. The company has seen over 1 million applicants since this announcement, and is averaging 5,000 new hires per day. Reaching its goal six weeks ahead of schedule, the company announced a new commitment to hire an additional 50,000 associates. Click here to learn more about the expedited hiring process + how to apply.

○ WalletHub ranked South Carolina no. 12 amongst the top 15 states in the country with the biggest increases in unemployment due to coronavirus since the start of the crisis. SC's neighbors, North Carolina + Georgia, ranked 5 and 3, respectively. (WalletHub)

○ North Charleston's Northwoods Mall is aiming to reopen to the public May 1, following Gov. Henry McMaster's announcement of certain businesses being allowed to reopen. Safety measures are being taken such as closing the food court seating area + prohibiting gatherings of 10+ people in common areas, and social distancing rules are to be followed. (WCIV)
Hey, there. Looking for today's #MustDo events? In accordance with the CDC's recommendations regarding public gatherings, we have decided to postpone public event coverage for the time being. We look forward to bringing you Charleston's #MustDo events soon (until then, feel free to submit your virtual events here).
#CHStoday
Here's an email that made us smile: CHStoday reacher Edye P. reached out to tell us that her father, Eddie, celebrated his 90th birthday on April 19. Her family originally planned a big party with family coming in from all over the country, but they were forced to postpone it.

Instead, she and her dad hung out on their front porch in Summerville and asked neighbors to walk or drive by and wish him a happy birthday from a distance. Some even dropped off gifts and balloons.

Later, 27 family members – in Puerto Rico, Texas, Georgia, Arizona and South Carolina – all hopped on a Zoom call to sing him "Happy Birthday" together.

He says it was the best birthday he's ever had. 🎂
#DYK that your photo could be featured in our newsletter? Just use #CHStoday on social media.
News Notes
Weather
○ 73º | Sunny | 0% chance of rain

Tide
○ Low: 5:36 a.m. + 5:32 p.m.
○ High: 11:28 a.m. + 11:40 p.m.

Civic
○ A new bridge is proposed to connect downtown Charleston and Laurel Island. It would start at Cool Blow St., span over Morrison Dr., and include a pedestrian and bike path. DHEC is requesting public comment between now and May 21. Laurel Island (which is not quite an island, but waterfront land on the east side of the peninsula) is currently used as a landfill, but the construction of the bridge would provide vehicular access to the area that would be necessary to make the area equipped for future development. 🌉 (WCSC)
○ The town of Harleyville is updating its comprehensive plan, and is asking for the public to watch a video presentation about it and share their thoughts via a community survey. Learn more here. The deadline to respond to the survey is June 30.

Job
○ Preferred Home Services is currently hiring HVAC Installers in the Charleston area. Some experience required; see details + apply. Ⓟ

TryThis
○ Terrace Theater is now hosting drive-in movies in the gravel lot next to Zia Taqueria. 🍿 Tickets are $25 per car + must be purchased online in advance to ensure contactless payment. As of Friday, showings for this week appeared to be completely sold out, but keep checking their website for new events.

WaterCooler
○ Goose Creek High School's Javon Kinlaw was drafted to the San Francisco 49ers in the NFL Draft last week. Kinlaw, who played defensive tackle for the University of South Carolina, was picked 14th in the first round of the draft. 🏈 (WCBD)

Virtual
○ Middleton Place is now sharing a live LambCam each weekday, highlighting how the attraction's springtime lambs have been doing since joining the herd in late March. Watch it here.

NowOpen
○ CHD Interiors has reopened its retail and design showrooms in Mount Pleasant and Murrells Inlet, with social distancing measures (like limiting the number of people allowed in at once, and sanitizing throughout the day) in place. Those who still prefer to stay at home can make virtual design appointments and receive home deliveries of design samples. Visit their website for more information.

Edu
○ The Cape Romain Environmental Education Charter School in McClellanville is among 39 schools honored with the 2020 U.S. Department of Education Green Ribbon Schools award. The 4K-8th grade school was recognized for its environmental stewardship efforts – like its student-driven recycling program, its efforts to be a plastic-free campus, and its elimination of using pesticides or fertilizers on campus. 🏆

ForKids
○ Mount Pleasant is launching a home art challenge for kids. Children are invited to draw or color a picture related to Mount Pleasant's maritime history, then post it on Instagram, using the hashtag #MtPGiftsFromTheSea and tagging @MtPleasantHistory in the post. Submissions may be displayed at the Mount Pleasant Historical Commission table at The Blessing of the Fleet and Seafood Festival, scheduled for June 28th. 🦐

PlanAhead
○ Furman University is hosting a free 45-minute virtual workshop this Thursday, April 30 at 12 p.m. titled "Meditation on the Job: Mental Health for Remote Workers". Cam Houser, the CEO of Actionworks, will lead an interactive session around best practices for resilience + mental health. Register here. Ⓟ
The Wrap
ICYMI: We put together a list of resources for our front line workers, including special deals + offerings, and ways the community can provide support.

🔄 Catch up on any newsletters you may have missed here.

💭 Say Hello: What do you want to know about your city?

✏️️ Want to write an article for us? Find out how here.

👀 Want your business featured in our newsletter? Learn more about advertising opportunities here.
Did a friend forward this to you?
It can be in your inbox tomorrow a.m.
| | | |
| --- | --- | --- |
| @CHStoday | Follow us. | #CHStoday |
Let us know if we've missed anything and say

[email protected]
Disclaimer: Content marked with a
Ⓟ
is representative of our advertising partners.
Want to receive CHStoday once a week instead? Update your preferences here.
Never want to hear from us again? Break our hearts by unsubscribing here.
Copyright © 6AM City, LLC, all rights reserved. Legal.
Greenville, SC 29602