DYK that today is the start of South Carolina Restaurant Week? Hosted annually by the South Carolina Restaurant and Lodging Association, during the next 10 days (Jan. 7-17) we can all do our part to help support an industry that was hit particularly hard in 2020.

Here is a little recap of everything that happened to the restaurant and hospitality industry.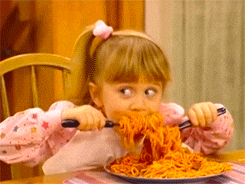 On March 26, the City of Charleston issued a Stay at Home order. Restaurants were considered an essential business so they were permitted to remain open, but only to offer to go meals, which prompted the "Carry Out Wednesday movement."

Then, Gov. McMaster issued the Work or Home order for all of South Carolina, which went into effect on April 7, and mandated that all citizens stay home unless going to work, visiting immediate family, seeking medical attention or picking up groceries. (Que the banana bread recipes we all tried while missing our favorite restaurants.) This remained in effect until May 4 when restaurants were allowed to reopen for takeout + outdoor seating only. Those that chose to reopen at this time had to follow specific guidelines such as spacing tables + requiring staff to wear masks.

As a result, South Carolina's unemployment claims from mid-March to June 6
increased to 582,265. The largest percentage of this was the food service industry at 23%.

While most restaurants are hopeful for the future, some have only been able to rehire 30-40% of their original staff and others faced tougher decisions to close all together. RIP – One Broad, Parcel 32, Fulton Five, Blossom, HōM, McCrady's, need we go on?

Fast forward to the first week of January in 2021. Restaurant week is upon us once again. The goal is to raise awareness about local restaurants + provide the opportunity to try something new.

Typically, Restaurant Week brings everyone out of the house – encouraging making reservations + dining in local restaurants that offer exclusive deals for this week alone. However, due to coronavirus precautions, most participating restaurants will also offer carry out options to keep the support going even if it's not in their dining rooms.

So, who's hungry to support our local restaurants?
| | | |
| --- | --- | --- |
|   | Will you be dining in or taking out this Restaurant Week? |   |
Weather
○ 58º | Partly cloudy | 0% chance of rain

Tide
○ Low: 8:28 a.m. + 8:44 p.m.
○ High: 2:07 a.m. + 2:18 p.m.

Coronavirus
○ Due to the COVID-19 pandemic, Carnival Cruise Line has cancelled all trips in the United States through March 31, 2021. In addition, the Carnival Sunshine will not be operating from Oct. 11, 2021-Nov. 13, 2021. Read more here. 🚢 (WCIV)
○ Visit SCDHEC's website for full coronavirus data + stats, and here for daily positive COVID-19 cases + related deaths in South Carolina and accelerateSC's website for full coronavirus data + stats on South Carolina's employment, business, economy, education, and more.

Development
○ Three new, low-cost supermarkets – Ald, Lidl + Opie – plan to expand throughout the Lowcountry this year. Aldi and Lidl currently have multiple locations in the Charleston area, but Opie's store (which provides drive-thru grocery stations) on Highway 17 is the first of its kind. Read more on the expansions here. (Post and Courier)
○ The Department of Housing and Urban Development is currently looking at plans for a new apartment complex downtown Charleston on Romney + North Nassau Streets. Developers hope to construct four buildings of eight stories, offering over 300 apartment units. (WCSC)

Announced
○ The Preservation Society of Charleston will host its 67th annual Carolopolis Awards on Thurs., Jan. 21 at the College of Charleston Sottile Theatre. In-person + virtual tickets for the event showcasing efforts in preservation can be found here.
○ Charleston County Parks is hosting the Fairy House Festival at Palmetto Islands County Park (444 Needlerush Pkwy.) on Sat., Jan. 23. Children will use outdoor, natural materials to build a tiny home perfect for a fairy or a gnome. Learn more + register for the event here. (Holy City Sinner)

State
○ Yesterday, Gov. McMaster named Thomas Clark Phillip, Jr. as the acting director of the South Carolina Department of Health and Human Services (SCDHHS) following the resignation of director Joshua Baker. Gov. McMaster will work collaboratively with members of the General Assembly + state healthcare leaders to determine qualifications in the next permanent director of SCDHHS.

Civic
○ In response to its racial bias audit, the Charleston Police Department has reformed its protocol for logging traffic stops. Now, each police officer is required to fill out a "field contact card" after stopping anyone, whether that person be traveling on foot, by car or by bike. (WCSC)

Trending
○ The casting directors of "Outer Banks," a Netflix show currently filming in Charleston, are looking for adult extras to work on set through the end of January. Those interested must be 18+ and can submit an application here. (WCBD)

ForParents
○ Sports are an important part of life for many students. Dr. Robert Sullivan, an orthopaedic surgeon at Roper St. Francis Healthcare, discusses 4 ways to keep young athletes injury-free – and in the game. ⛹Ⓟ

Dish
○ Tired of cooking after all those holiday meals? Same. Lowes Foods' Chicken Kitchen has you covered with a full family meal. See ordering options. Ⓟ

Click the button below for local resources regarding COVID-19.
This week, local author Eden Royce – in accordance with HarperCollins – released her first Young Adult novel, "Root Magic." 📚

The book is set on Wadmalaw Island in the 1960s and highlights the time's struggle with racial inequality + segregation while also delving into the fantastical power of ancestral rootwork. Join twin siblings Jez + Jay as they learn all about the ancient magic of the Gullah-Geechee people and embark on a journey to save their hometown. 🧙🏾‍♀️

You can find "Root Magic" in digital or physical format here or check in with local bookstores. 📖
#DYK that your photo could be featured in our newsletter? Just use #CHStoday on social media.
Dish
○ Charleston Restaurant Week | Thurs., Jan. 7-Sun., Jan. 17 | Times vary | Participating Locations | Prices vary | Stop by select restaurants in the Charleston area to sample their cuisine for reduced prices.

TryThis
○ Golden Goose Sneaker Tour | Wed., Jan. 6-Fri., Jan. 8 | 10 a.m.-7 p.m. | Hampden Clothing, 314 King St. | $100 | Work with artisans to create a personalized pair of sneakers.

Learn
○ Unitarian Buddhism Study | Thurs., Jan. 7 | 5-6 p.m. | Virtual via Unitarian Church in Charleston | Free | A study led by Reverend Dave on the writings of Thich Nhat Han

ForKids
○ Winter Craft Night | Thurs., Jan. 7 | 5-8 p.m. | East Bay Deli (West Ashley), 858 Savannah Hwy. | Free with purchase of adult meal | With the purchase of an adult meal, receive a free kids meal + supplies to make foam penguins.

Show
○ Deadwin | Thurs., Jan. 7 | 6-9 p.m. | Charleston Pour House, 1977 Maybank Hwy. | Free
Disclaimer: It is up to readers' discretion to determine whether they feel comfortable participating in any mentioned events based on COVID-19 protocols and precautions. If you have questions, please contact the event's organizers directly.
Photo provided by Morning Brew
There's a reason over 2.5 million people start their day with Morning Brew — the daily email that delivers the latest news from Wall Street to Silicon Valley.

Business news doesn't have to be dry and dense. Morning Brew can help make your mornings more enjoyable, for free – just pair it with your morning brew + prepare to be smarter in 5 mins. ☕ Ⓟ
🔄 Catch up on any newsletters you may have missed here.

💭 Say Hello: What do you want to know about your city?

✏️️ Want to write an article for us? Find out how here.

👀 Want your business featured in our newsletter? Learn more about advertising opportunities here.

📖 Check out our Editorial Ethics Policy here.
Did a friend forward this to you?
It can be in your inbox tomorrow a.m.
| | | |
| --- | --- | --- |
| @CHStoday | Follow us. | #CHStoday |
Let us know if we've missed anything and say

[email protected]
Disclaimer: Content marked with a
Ⓟ
is representative of our advertising partners.
Want to receive CHStoday once a week instead? Update your preferences here.
Never want to hear from us again? Break our hearts by unsubscribing here.
Copyright © 6AM City, LLC, all rights reserved. Legal.
Greenville, SC 29602