Calling all parents of school-aged kiddos. We're working on a back-to-school guide + would love help from you – our local experts.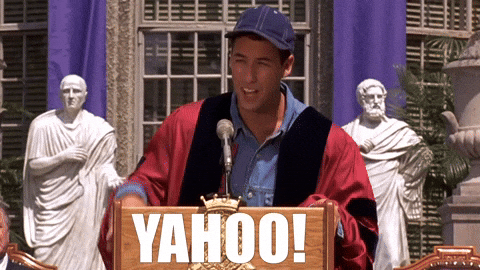 We know things are going to look a little bit different this year, so we're looking for your tips + knowledge on networking with teachers (and other parents), whether you'll be opting for fully-remote learning (and any hacks you have), plus advice on tools and techniques that support learning, keeping kids happy while physically distancing + more.

Here's a little background info –

Who said what?
🗣️ Gov. Henry McMaster spoke about reopening schools at the State House on July 15. McMaster called for all schools to reopen in the fall and for school districts to allow parents to decide between five days a week in the classroom or virtual learning. The governor also recommended that schools wait to reopen until Sept. 8 in order to allow more time to finalize reopening plans.

🗣️ SC Education Superintendent Molly Spearman agreed with McMaster about the importance of reopening schools. However, she said the decision of when to open should happen at the local level and should take into account community infection rates. More information on guidelines about back to school have been recommended by Accelerate ED. The full report can be found here.

🗣️ SC for ED supports districts following DHEC guidelines based on what's happening in local communities. The organization supports providing virtual options until the number of positive cases of COVID-19 reduces.

🗣️ Palmetto State Teachers Association agrees that reopening decisions should be based on virus data and said that it could be potentially dangerous to reopen schools if health conditions do not improve.

🗣️ The CDC announced on July 23 that it has updated its guidelines to recommend that schools reopen in the fall.

Have info to share? Fill out our questionnaire by clicking the button below. ⬇️
Coronavirus
○ On Tuesday, DHEC announced 1,573 new cases of coronavirus and 52 additional deaths in SC. That brings the total number of cases in SC of COVID-19 to 83,720, and the total deaths to 1,505.

○ Charleston County School Board finalized the district's plan for fall reopening, and it's likely Charleston County students will start the year online, depending on COVID-19 virus rates in the area. The plan allows parents the option to choose between in-person or online learning for their children. (Post and Courier)

○ Walmarts + Sam's Clubs in South Carolina are helping to raise funds for MUSC Shawn Jenkins Children's Hospital – part of Children's Miracle Network Hospitals. Funds will help hospitals pay for life-saving equipment, telemedicine, research + more. Donate at any register at Walmart or Sam's Club in the state through Fri., July 31. Donate online here.

○ Distilleries in South Carolina are seeking relief amongst the pandemic. Co-owner of High Wire Distilling Co. + president of South Carolina Craft Distillers Guild, Scott Blackwell, joined the Distilled Spirits Council of the United States to send a letter to the U.S. Congress seeking assistance. The letter asks for actions to be considered to provide federal excise tax relief, seek the suspension of tariffs on distilled spirits, support the Restaurants Act and expand the Paycheck Protection Program + Economic Injury Disaster Loan. (WCSC)

○ Experimental COVID-19 vaccine testing, created by the U.S. government, started on Monday. About 30,000 Americans received shots, whose results are expected to come in months from now. (Post and Courier)

○ Medical professionals at the Joint Base Charleston Naval Health Clinic are undergoing COVID-19 swab test training. Hospital corpsmen are learning how to administer the tests to help patients + sailors. (Post and Courier)
Hey, there. Looking for today's #MustDo events? In accordance with the CDC's recommendations regarding public gatherings, we have decided to postpone public event coverage for the time being. We look forward to bringing you Charleston's #MustDo events soon (until then, feel free to submit your virtual events here).
#CHStoday
#DYK that your photo could be featured in our newsletter? Just use #CHStoday on social media.
News Notes
Weather
○ 90º | Partly cloudy | 60% chance of rain

Tide
○ Low: 9:56 a.m. + 10:51 p.m.
○ High: 3:59 a.m. + 4:58 p.m.

Civic
○ Pay to park might become a thing of the past, at least on the peninsula. Councilman Harry Griffin is proposing to eliminate paid parking in downtown Charleston. The councilman believes that free parking could attract more people to the downtown area to promote business. Charleston City Council was presented with the proposal Tuesday night. 🚗 (WCBD)

Development
○ There are plans for first responders to be honored with a monument at the Mount Pleasant Waterfront Park. The large bell structure will show appreciation for police, firefighters + public service employees. Cost estimates are being calculated by the Planning Department + details will go for further review/approval by the committee and town council. 🔔 (Moultrie News)

Ranked
○ #1. MUSC Health was named the #1 hospital in South Carolina by the U.S. News & World Report for the sixth year in a row. Ear, nose and throat, gynecology + cancer were three of the Charleston division specialty areas ranking among the best in the country.

Cause
○ Charleston RiverDogs + Boeing will induct the next two Hall of Honor members, David Arias and late Ralph Johnson, during an on-field ceremony at Joseph P. Riley, Jr. Park this Fri., July 31 at 9 a.m. The Hall of Honor is a military appreciation platform that honors + celebrates military families in the Lowcountry through various recognition programs. Ceremony will take place at home plate; RSVP by email here. 🎖

TryThis
○ Shop virtually at the Holy City Vintage Market. This event featuring 20+ vendors will serve as a fundraiser to benefit Fresh Future Farm (2008 Success St., North Charleston), a Black-led urban farm + grocery store. This vintage virtual experience takes place Sun., Aug. 2, 12-3 p.m. on Instagram. Shoppers have until midnight of market day to donate $5 to enter a raffle to win one big prize bundle from local vendors. 🛍️

TheBuy
○ What if we told you that jeans could be as comfy as the leggings you've been living in? Three former Under Armour execs founded Revtown Jeans using a proprietary fabric of Italian-milled denim infused with the same stuff used in yoga pants + football uniforms. Shop here. Ⓟ
#Health
Image provided by BlueCross BlueShield of South Carolina
Hey, SC – let's sacrifice convenience for the safety of all citizens.

SC's health leaders – South Carolina Medical Association, South Carolina Hospital Association and BlueCross BlueShield of South Carolina – strongly encourage you to do your part to help slow the spread of COVID-19 by wearing a face mask in public. 😷

(Yep; it's really that simple. Not convinced? Here's what's Rumor vs. Real.)

Why do you wear a mask? Share on social with #SlowtheSpreadSC. Ⓟ
#Shareworthy
The Wrap
🔄 Catch up on any newsletters you may have missed here.

💭 Say Hello: What do you want to know about your city?

✏️️ Want to write an article for us? Find out how here.

👀 Want your business featured in our newsletter? Learn more about advertising opportunities here.
Did a friend forward this to you?
It can be in your inbox tomorrow a.m.
| | | |
| --- | --- | --- |
| @CHStoday | Follow us. | #CHStoday |
Let us know if we've missed anything and say

[email protected]
Disclaimer: Content marked with a
Ⓟ
is representative of our advertising partners.
Want to receive CHStoday once a week instead? Update your preferences here.
Never want to hear from us again? Break our hearts by unsubscribing here.
Copyright © 6AM City, LLC, all rights reserved. Legal.
Greenville, SC 29602